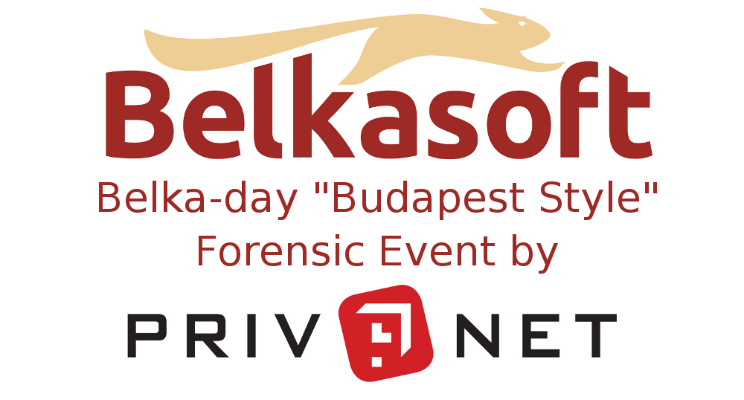 On the 1st December 2017 Belkasoft participated in a very special event – Belka-day "Budapest Style". Thanks to the Hungarian local Partner – Privnet Kft., Belkasoft presented their solution to the best Hungarian digital investigators attending the event from 13 different Hungarian Law Enforcement Organizations from Budapest, Pest County, Eger, Sopron, Debrecen, Szeged, Pécs and Kaposvár.
Belkasoft CEO, Yuri Gubanov presented the newest version of Belkasoft Evidence Center 2018 to the audience, which was very interested in the new Belkasoft developments. The entire room was filled with people, some of them already having Belkasoft license. A number of great questions followed the 4-hour presentation. Yuri put down ideas which attendees shared with him in a course of his talk.
Along with Yuri, Privnet CEO, Füleki Miklós also answered many forensic questions. At the end of the event he thanked everybody for joining and considered the event truly successful.
All parties hope that Belka-day will become a traditional event in this beautiful country.